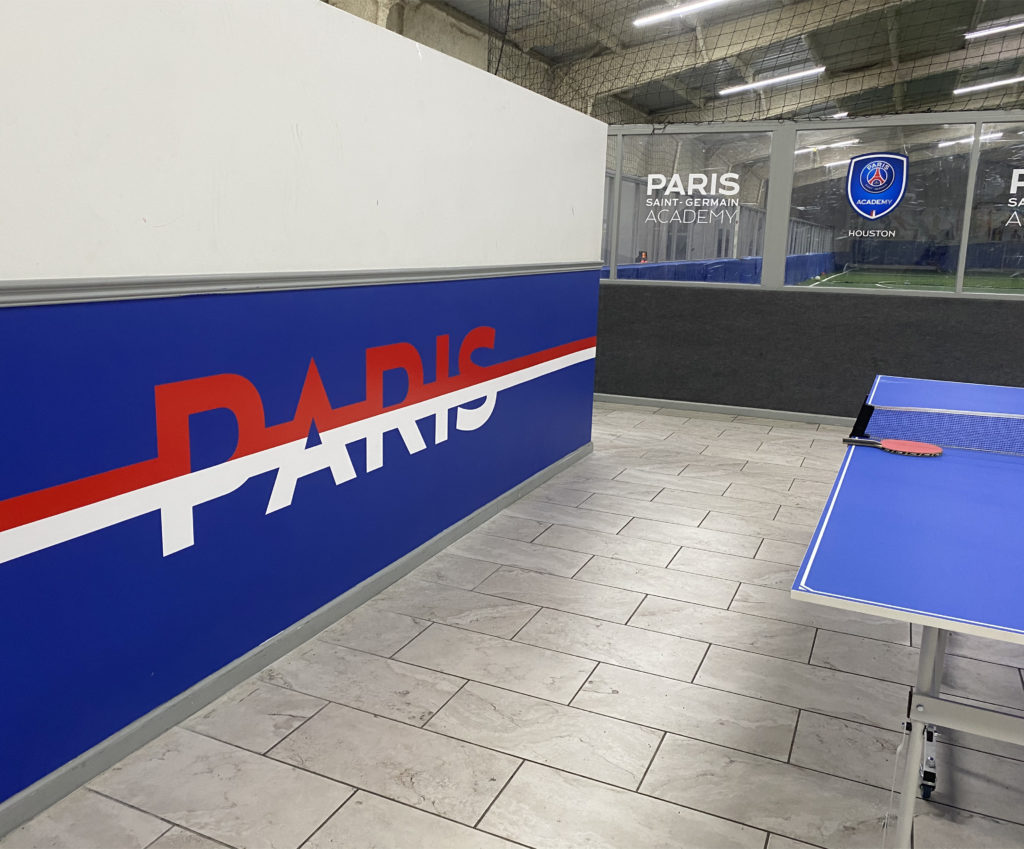 THE PARIS SAINT-GERMAIN ACADEMY HOUSTON HEADQUARTERS FEATURE A FULLY EQUIPPED AND PREMIUM INDOOR COMPLEX!
Come with your friends, colleagues or teammates, and enjoy the best turf fields in the area!
TOP-OF-THE-LINE FACILITIES!
Rent a field for an hour or more
Please keep in mind that we do not allow cleats.
Fee: $100 an hour per field.
We offer discounts on bookings of two hours or more.
How I do rent a field?
Click the BOOK YOUR FIELD NOW button above. Select if you want to play for 1 hour, 1 hr and a half or 2 hours. The system will populate days and times that are available.
What if I want to rent both fields? (i.e double field)
I would like to rent the field for several hours or on a weekly basis
If you would like to rent our fields every week at a specific time slot, or would like to rent the field for more than two consecutive hours in a day, please call/text us at
+1 (281) 717-4704
or email us at
[email protected]
Can I book a field outside of your operating hours?
Yes, If you're interested in booking on a time that we are normally closed, call/text at
+1 (281) 717-4704
and we will try to accommodate your request.
I still can't book, what's happening?
You need to book a field at least 1 hour before the actual start time of your rental. This allows us to get the field ready for you. If you're still having issues, please give us a call at
+1 (281) 717-4704
No Show / Cancellation / Reschedule
You may cancel or reschedule your rental up to two hours before your rental time. Otherwise you will be charged a cancellation fee of $35
Reach out to us anytime!
Our team will be happy to assist you.
If you have any issues with your booking, please refer to our FAQ or contact us at