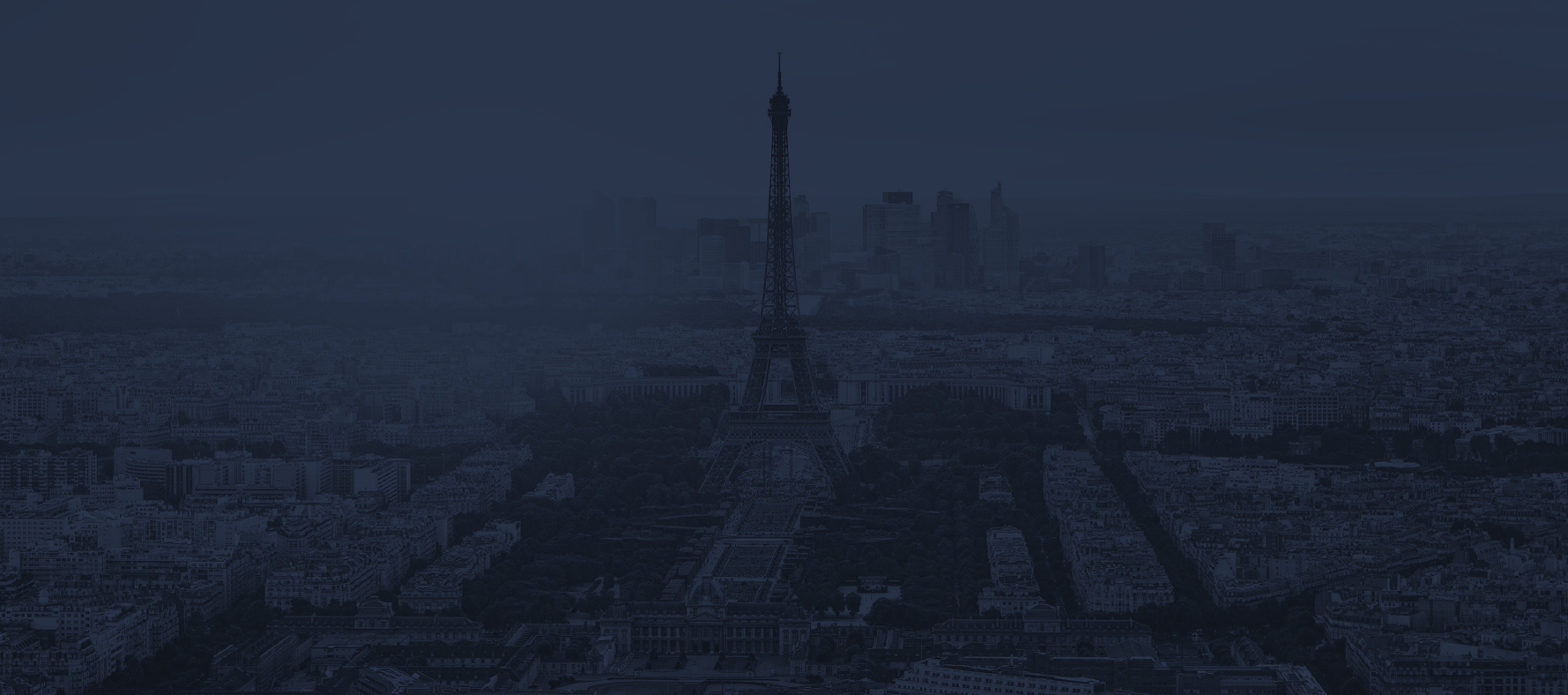 EXPERIENCE PARISIAN AND EUROPEAN SOCCER FOR YOURSELF
The Position-Specific Clinics are designed to help players develop and further improve the essential skills and technique to become better players in their position on the field. These clinics are for players at club level who wish to work directly with our highly qualified coaches to become more complete players in their specific position. The Position-Specific Clinics are perfect for players who want to have a dedicated and comprehensive clinic focused on the skills, technique, and soccer knowledge they need to reach the next level.


These clinics will take place throughout the season and will be focused on an individual position such as goalkeepers, defenders, midfielders, and forwards/strikers. The Position-Specific Clinics are organized and implemented by our highly qualified Paris Saint-Germain Academy coaches. These clinics may also welcome former professional players who will provide unique and insightful advice for our clinic participants.

U8-U16 POSITION-SPECIFIC CLINICS
For more information to register
The Paris Saint-Germain Academy Houston Clinics will be back soon. Please click the button below to receive the latest news about the Clinics!
POSITION-SPECIFIC CLINICS HIGHLIGHTS
Take your position specific skills to the next level
2 hours of intense professional training of skills and techniques tailored to specific positions. These clinics reinforce and boost skills taught throughout the season ensuring players master the concepts.
Learn and develop tactical, cognitive and off-the ball concepts to help you stand out from teammates and competitors.
Small training groups allow players to work directly with coaches on distinct abilities and receive individual treatment and coaching.
Get unique and insightful coaching tips from our PSG Academy Coaches and/or former professional players as guest coaches.
What will you work on and develop?
Goalkeepers  will improve their current technical, tactical, and coordination skills as well as develop and learn new ones, to become better goalkeepers. Example of skills and technique goalkeepers will learn are below.
Technical skills: catching and diving (all different dives), ball distribution (hands, feet), and aerial balls,
Tactical skills: positioning in the goal and positioning in the box,
Coordination skills: speed, reaction time, timing, and footwork.
Defenders will improve their defensive awareness and ability to read the game. Through the technical and tactical skills taught in the clinics, defenders will feel more comfortable on the field. Examples of skills and techniques that are taught, are as followed.
Technical skills: Passing, ball control, first-touch,
Tactical skills: Defensive positioning, 2v1's 3v2's etc, defending set pieces, anticipation, headers,
Conditioning: Cardio, endurance, and strength.
Midfielders will gain confidence with the ball and on the field by providing them all the necessary skills, technique and tools to be a complete midfielder. An example of the skills and concept they will learn are below.
Technical skills: Short and long-range passing technique, turns when receiving the ball, dribbling, ball control,
Tactical skills: Midfield positioning, counter-attacks, offensive and defensive transitioning,
Strength and conditioning, agility, speed and endurance.
Forwards/Strikers will develop important technique and skills to improve their finishing in front of goal and their game off the ball to ensure they are helping their team in different ways. An example of the skills and tactics forwards will learn in the Position-Specific Clinics are below
Technical skills: Finishing (different types), heading, receiving the ball with their back to goal, lay-off passes, ball control,
Tactical skills: Runs off the ball, creating space, diagonal runs, over and under laps,
Strength and conditioning, agility, speed, and endurance.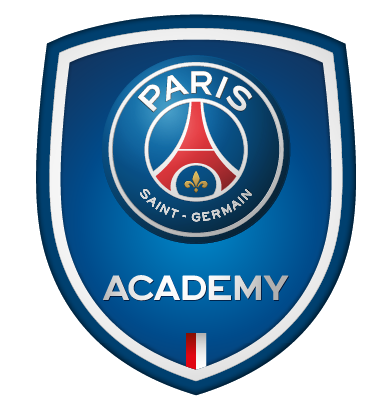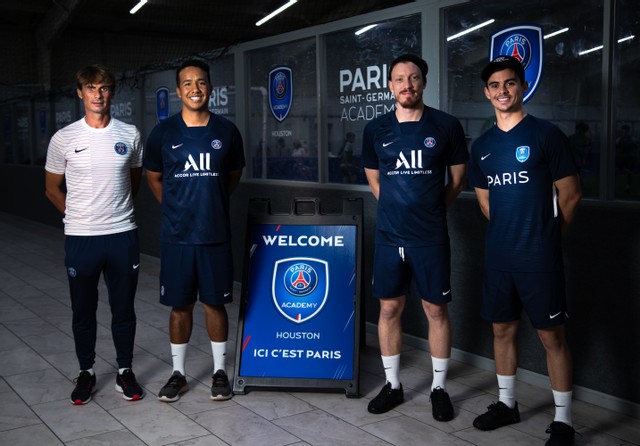 The Paris Saint-Germain Academy Position clinics take place at the PSG Academy Houston Headquarters in our fully equipped indoor soccer complex.
Ready to feel the Paris Saint-Germain Academy Family Atmosphere?